All Russell Westbrook needed to make history was to be left alone. This is the untold story of how he found his singular drive.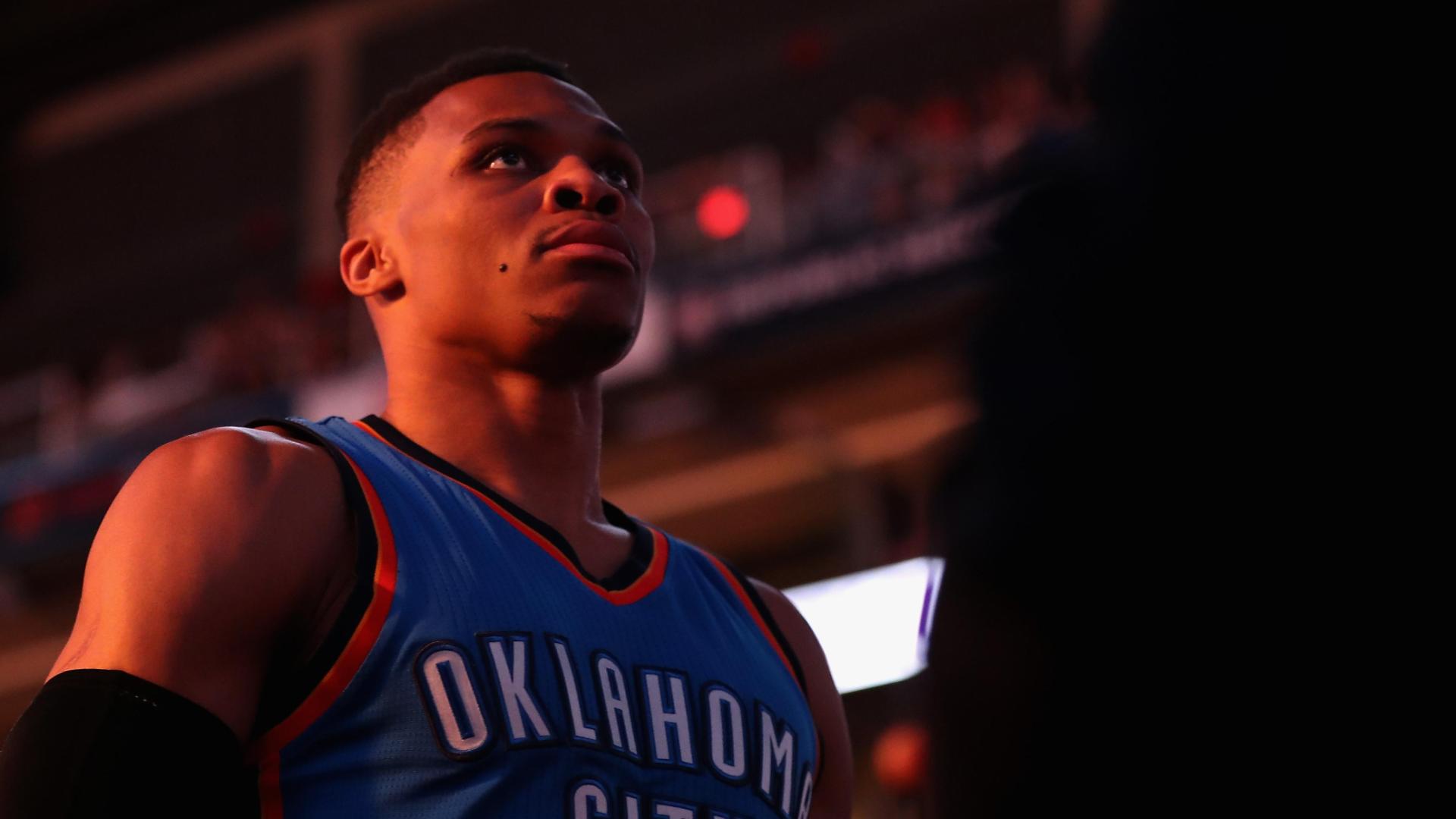 You're all alone, little man, and you're starting to think it was a mistake to board that plane. Ever since you walked off that jet bridge, people have been asking questions with their expressions: How did you get here? Who told you to come?
You're a skinny 16-year-old taking a trip by yourself for the first time, and you flew 2,100 miles from Los Angeles to Atlanta for a basketball camp, only to be told nobody knows who you are. The guy driving the shuttle from the airport to the hotel couldn't find your name on the players list, so you stand on the curb holding your suitcase and your confusion, deciding what to do next.
You've got the hotel's address on a piece of paper and enough money for a cab ride, and you're determined to get it straightened out.
This camp is one of the big ones for high school players, sponsored by a shoe company. You're here because your coach made a call, and he believed in you enough to convince someone important — someone you are right now trusting actually exists — that you belong here with all the best high school players in the country.
You get out of the cab and walk up to the camp's check-in table at the hotel, trying to look like you belong, trying to ignore the buzz in your head that says you might not. "Westbrook," you say. A lady runs her finger down the lists of names, flips through the papers with a concerned look and then starts back at the top. She asks again, and you try to keep it light by saying, "Westbrook — always at the end." You're trying to be cool, even as she winces. "Honey, I'm so sorry — you're not on the list."
You ask her to please check once more. She looks up at you with kindness, seeing your eyes widen in panic, and shrugs.
You make a phone call. "Coach, I'm not on the list." Back in Los Angeles, Reggie Morris doesn't sound all that surprised. "Sit tight," he says. "I'll figure it out."
And so you sit. And you wait, shifting your too-big, size-14 feet under your too-small, 6-foot body to shed the nervous energy. Hours pass. Just you and your suitcase. You watch the other players — the ones everybody here knows just by looking at them — leave their rooms and pass through the lobby on their way to the gym.
It's like these other guys are a different species. From where you sit, the entitlement comes off them like a smell. They have boxes of recruiting letters from all the top-shelf programs. They'll get smiles and bro-hugs from every tracksuited coach who swaggers into the gym. They're on a first-name basis with the shoe-company reps whose life goal is to compliment 16- and 17-year-olds long enough and loud enough that someday they'll sign up to wear the right logo.
You? You have letters back home too. You can count them on one hand.
Here's a dirty secret: You're a few months away from your 17th birthday, about to be a senior in high school, and you can't even dunk. You're getting there, though, you can feel it. The workouts with Pops — running the dunes at the beach, shooting at Jesse Owens Park near the house in Lawndale — have you closer to the rim. The hours spent shooting what Pops calls the cotton shot, a soft pull-up jumper that incongruously appears at the end of a full-speed drive, have given you a sneak attack against anyone bigger and stronger.
Four hours later, someone from the camp walks toward you, smiling. "All set," he says, handing over a shirt and a pair of shorts. The shirt goes to your knees, each armhole wide enough for both legs, and the shorts billow like a parachute when you run. You hold them out in front of you. "Sorry, that's all that's left," the guy says.
And so you show up to the gym late, and scraggly, and unknown, with Pops' mantra running through your head: Your only friend on the court is the ball. You wad all your anxieties and self-doubt into a ball and throw it at the court until a few of those important men in the tracksuits, unable to find you on the camp roster, feel compelled to ask who you are. It's not talent they're seeing but desire, and the sheer amount of space you manage to occupy with that 150-pound body.
The looks on their faces indicate something you've seen before, and something you'll see again: They have no idea what to make of you.
Read Full Article (via ESPN)